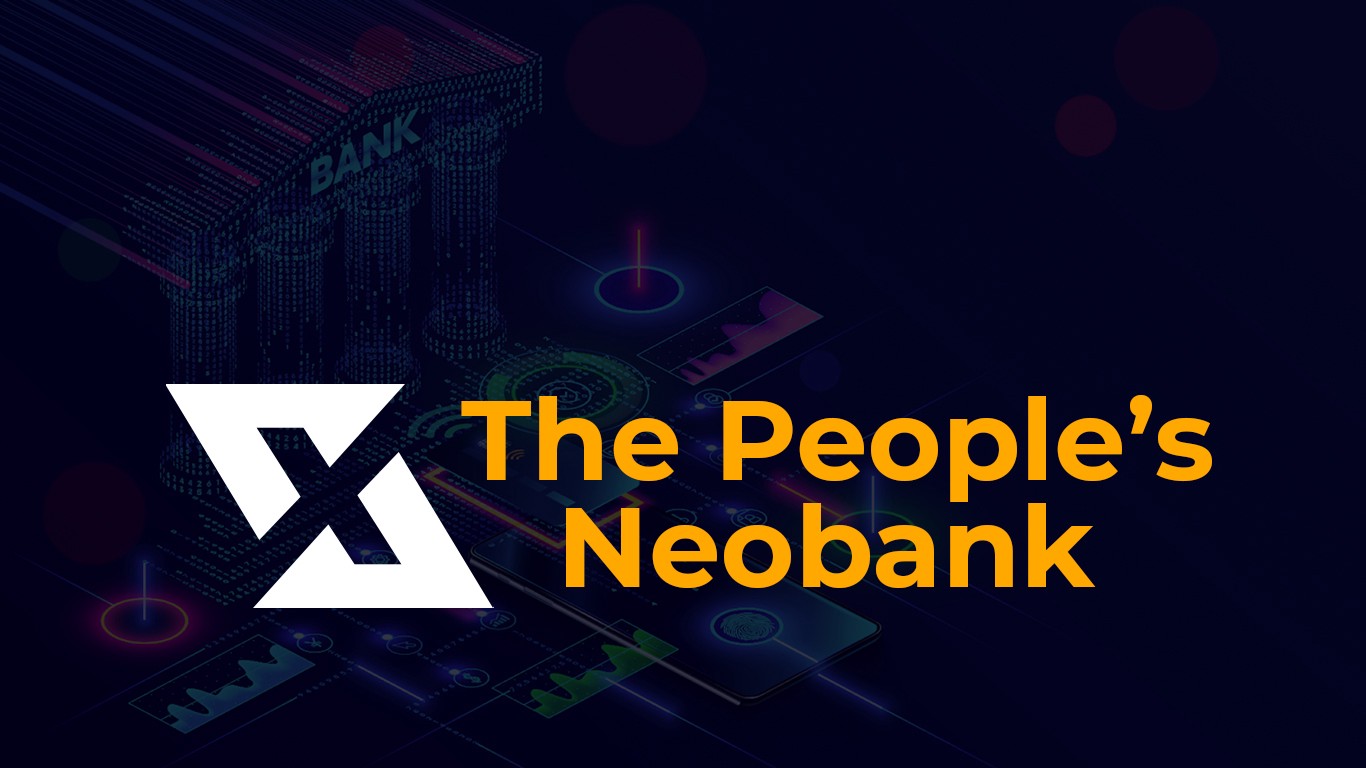 X-Load
XLD: An Off-Ramping Payments Gateway for Play-to-Earn
As the cryptocurrency community expands, debate has swirled around what might be the "killer application" to finally usher the industry into mainstream adoption. That catalyst may be found within GameFi. After all, internet users have long enjoyed playing online games, and adding real-world monetary rewards only increases the appeal. Blockchain projects in this arena, such as Axie Infinity and Yield Guild Games (YGG), have already seen immense success, but the ecosystem is still nascent with a tremendous capacity for growth. One platform that is positioned to propel and capture much of that value is XLD. By creating an intuitive platform for GameFi participants, XLD seeks to reinforce the link between play-to-earn platforms and physical world use cases. Its unique competitive advantage arises from its focus on emerging markets, where crypto adoption may be even more beneficial to the local population but are currently underserved. Having already accumulated a substantial user base, its first-generation XLoad mobile app, the team is comfortably advancing along an ambitious roadmap to become a de-facto crypto payments gateway.
Currently, the XLD team comprises 25 individuals across engineering and business functions. CEO and co-founder Ian Estrada started diving deep into cryptocurrencies in the latter half of 2020. He had always kept abreast of blockchain developments and was previously more involved with financial services and technology. Ian has served as Founding COO of the corporate venture capital firm of JG Summit, a top 3 largest diversified conglomerate in the Philippines, launching and managing its first fund. Prior to this, he held various leadership roles for SEA-focused fintech firm Oriente and was the former VP of Consumer Lending for the Philippines' #1 wallet, GCash, launching the first ever consumer-facing credit score with credit line facility in the Philippines. As an executive with expertise spanning multiple industries such as fintech, venture capital, and telecommunications, Ian brings a wealth of relevant experience to his current endeavor.
It was through these experiences that Ian would learn extensively about the market that XLD now targets. He recalls, "In my previous roles, I've had the privilege of serving people who were either new to financial services or those who were not part of any formal financial infrastructure. It helped me appreciate the vast behaviors between people in this user segment and people who take services like banks and credit cards for granted." Ian believes a similar dichotomy can now be observed in crypto, as most project founders are based in developed countries with intact legacy financial services.
In 2020, Ian's team leveraged his background in telecommunications and payments to launch the XLoad mobile application. It awarded users points for watching ads and playing games, which could then be exchanged for prepaid mobile top-ups. The app racked up 2 million users without any marketing spend, demonstrating the demand for this type of gamified rewards program. Despite the success, Ian was inspired to pivot his team's future direction towards the blockchain space because of GameFi's astounding rise.
Complementing Ian's financial services knowledge, XLD's Co-Founder and Chief Strategy Officer, Herbie Hu, is a blockchain veteran. Herbie founded his first cryptocurrency fund, 8 Decimal Capital, in 2017 while he was still studying at MIT. He has since supported several institutional funds and global family offices in managing their crypto portfolios, investing in over 80 projects in the last four years. Herbie has accumulated an array of industry insight and connections that helped him design XLD's protocol.
The XLD Value Proposition
XLD wants to make crypto spendable. It is commencing its mission by launching a payment gateway for users called xSpend to efficiently pay for real-world services using crypto assets. Converting crypto to fiat is typically a long, inconvenient process that subjects users to exorbitant fees or a bidding war for poor conversion rates. This proves especially troublesome in emerging markets like the Philippines and Indonesia, where a large portion of the local population liquidates crypto assets to fund living expenses.
These markets are precisely the ones where play-to-earn blockchain games have exploded in popularity. There are over 300,000 active Filipino players on Axie Infinity, which sees the Philippines making up 40% of its total user base. Metamask also recently revealed that the Philippines is its largest market and accounts for 2 million of its 10 million total monthly active users. The GameFi surge in Southeast Asia has undoubtedly bolstered these numbers.
The crypto phenomenon in ASEAN should come as no surprise. According to the World Bank, 290 million residents in Southeast Asia do not possess a bank account and only 18% of the population have access to credit. The lack of traditional finance service penetration sets the stage for DeFi and GameFi adoption. Similar to how developing nations leapfrogged desktop PC adoption to go straight to mobile, blockchain technology presents a suitable financial alternative for a region that's hungry for it. To attract first-time users, centralized exchanges optimize the crypto on-ramping process but fail to focus as much on the off-ramp. This results in a unique opportunity for XLD, which recognizes that the Southeast Asian population needs a user-friendly off-ramp mechanism that empowers daily spending.
XLD achieves product-market fit through the implementation of a convenient, direct token-to-goods service. By enabling users to pay their electricity, water, or internet bills with GameFi tokens, XLD establishes itself as the region's de-facto crypto payments hub. The team has already onboarded over three hundred local billers in the Philippines and aims to add digital goods merchants such as Spotify and Netflix in the future.
By 2022, the platform will also provide users a convenient way to turn blockchain in-game tokens, such as Axie Infinity's Smooth Love Potion (SLP), into cash.
Ian describes it as a "play-to-earn exchange" for players to receive cash for tokens, "If you have SLP or stablecoin in your Ronin or Metamask wallet and you want to cash out some of your yields… you can go to our platform, send us the tokens, and we can send you the cash value of these tokens straight to your bank account or mobile wallet. We will also enable cash pickups for countries that don't really have strong financial service penetration."
In terms of growth, XLD has already captured over 2 million downloads through the XLoad app. Not all are play-to-earn participants, but the platform has shown the ability to garner attention by creating something customers truly want rather than relying on paid marketing. XLD's user base currently spans 160 countries but its first core market will be the Philippines, where the play-to-earn phenomenon has exploded and the team's experience is rooted. Both Ian and Herbie maintain a close relationship with Yield Guild Games, which will be a meaningful partner in building the community of play-to-earn gamers. XLD counts Gabby Dizon, the Founder of YGG, as its Advisor and early investor.
After establishing a meaningful presence in the Philippines, XLD's geographical roadmap brings them to the rest of Southeast Asia before expanding to Latin America and Africa. Ian believes they yield a competitive advantage derived from the team's firsthand knowledge of emerging markets and its financial service frameworks. He states, "Not all founders are familiar with how financial systems are structured on the ground, in-country. We're going to be launching country by country…it's a hard thing to build given existing financial structures, but that becomes our moat." By identifying promising yet underserved markets and then leveraging their edge, XLD is perfectly positioned to transform GameFi's popularity into incredible value.
Mentha's Outlook
In order for the Metaverse to attract mass adoption, its initial building blocks must be tied to real-world relevance. The Play-to-earn model's success proves this philosophy, and XLD bridges the gap even further. Properly linking digital currencies to utility bills and mobile top-ups will bring a flood of new users into crypto. Once its core services are finalized and running, XLD plans to allow other digital app developers to build on top of its liquidity pool and payment rails. This will boost XLD's scalability and entrench it as the go-to crypto payments gateway for GameFi.
Furthermore, the team follows a methodical approach for future expansion. The next phase of their development involves launching their own cryptocurrency wallet and stablecoin protocol. Herbie explains: "For non-crypto users in emerging markets, the very first time they make game tokens from blockchain games, the first thing they'll think about is how to convert it into cash and use it. Throughout the years, they'll realize they don't have to hurry to convert existing stablecoins because they'll always be in your crypto wallet. At the same time, stablecoin and crypto can be deposited to our wallet to earn yield, but your cash wouldn't return the same yield and cannot do staking."
Clearly, XLD analyzes every step of the customer's adoption journey to decide on future product offerings. A native wallet and stablecoin are natural progressions to increase stickiness and accumulate user assets. This intimate understanding of how to cultivate new users in undervalued markets makes XLD not only a Metaverse-related project but an infrastructure play as well.
Crypto protocols are often criticized for high usage barriers, but XLD bucks the trend. The team has pinpointed the GameFi userbase's pain points and delivers a way for players to incorporate crypto into daily life expenditures seamlessly. Moreover, they enjoy a first-mover advantage in large and promising geographical markets for which they are uniquely qualified to develop. The platform reflects Mentha's bullish long-term perspective on the Metaverse and crypto infrastructure. For these reasons, we are extremely optimistic in our outlook on XLD.
Disclosure: Mentha Partners may hold an economic interest or serve in an advisory role to the project. This article does not constitute financial, investment or legal advice but is for informational purposes only.