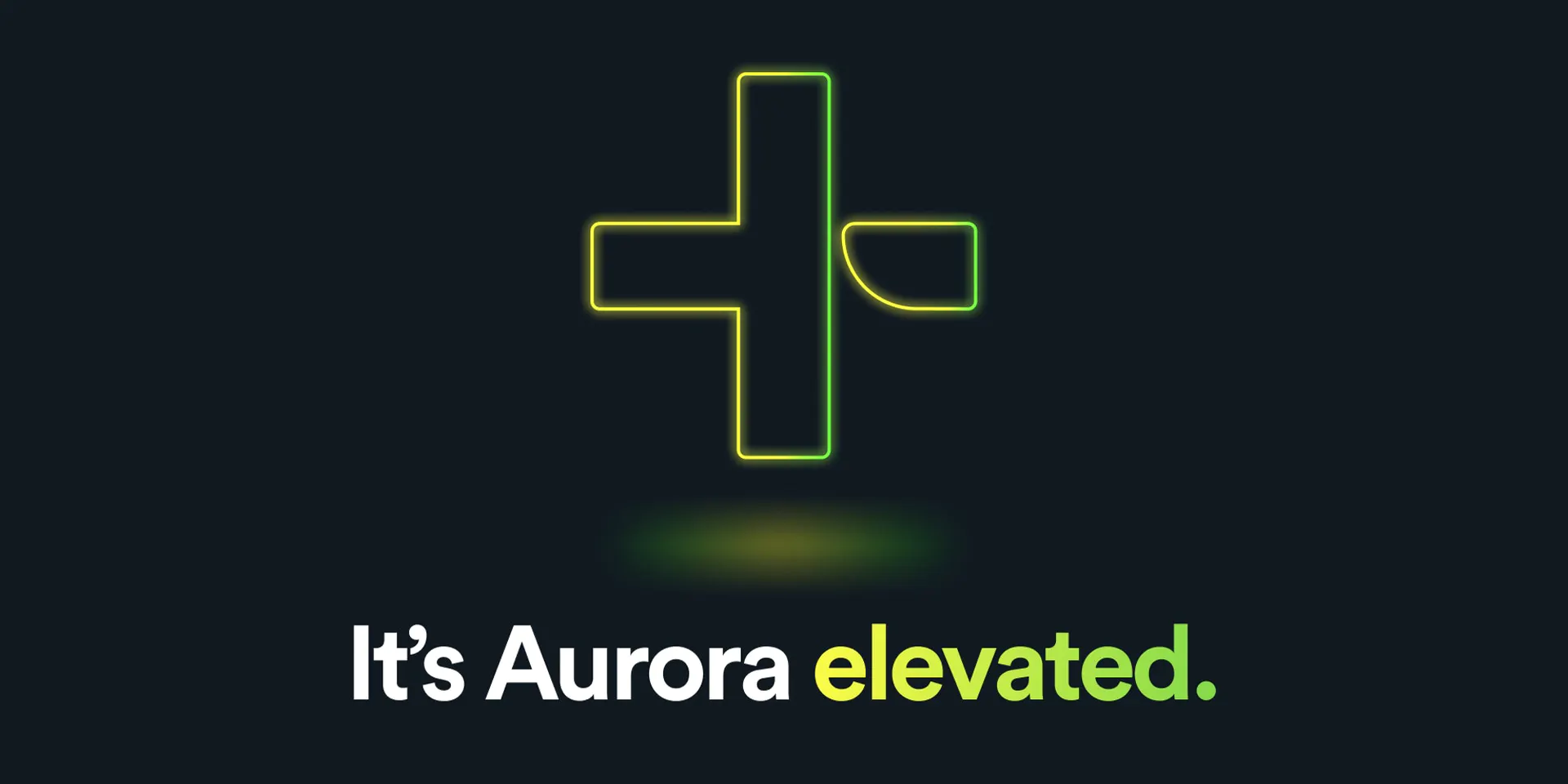 Aurora+
The Cutting-edge EVM on NEAR, Aurora, Introduces Membership & Staking Platform with Aurora+ 
Ethereum remains a preeminent blockchain network for smart contracts, but its level of dominance has eroded in the last two years thanks to the rise of high-quality layer 1 competitors. This healthy competition is a net positive for the wider crypto space, especially as projects emerge to leverage the scope and maturity of Ethereum with the scalability and benefits of other layer 1s. Aurora is one such project. As a fully compatible Ethereum Virtual Machine (EVM) built on NEAR protocol, Aurora empowers Ethereum smart contracts to be efficiently and seamlessly executed on NEAR with negligible cost. The platform grants developers a turnkey solution to amplify throughput while still being able to use ETH as a base currency and access Ethereum-native tools like Metamask or Truffle. Highly performant EVM protocols like Aurora are vital because they build toward an interoperable future for blockchains. The project has taken a crucial leap forward with its recent launch of Aurora+, a comprehensive platform that will enable staking, governance, and even free transactions for ecosystem users.
Compatibility, Scalability, and Powerful UX
Aurora was built by ex members of NEAR Protocol, so it takes full advantage of NEAR's breakthrough technology to bolster security and transaction capacity. Currently, the average block time on Aurora is only around 1 second, with transaction finality usually occurring within 2 seconds. Such efficiency would not be possible on the Ethereum network that's frequently congested due to a low TPS of just ~15. In a similar vein, while gas fees on Ethereum can reach cost-prohibitive levels, the Aurora EVM leverages NEAR's throughput to achieve an average transaction cost of only ~$0.02. By unlocking the potential for fast, plentiful, and cheap transactions, Aurora has cultivated a strong DeFi presence and attracted premier market maker protocols such as Curve and Dodo. Additionally, the project's utility is greatly enhanced through its seamless bridging capability, which functions as part of NEAR's trustless Rainbow Bridge. By facilitating the free flow of ERC-20 tokens like popular stablecoins and DeFi platform tokens, Aurora's bridging mechanism allows native Ethereum assets to function on Aurora in their base form. Even account balances on Aurora are denominated in ETH. 
The common thread tying together all of Aurora's advantages is a fundamental prioritization of user experience. From day one, both NEAR and Aurora have recognized the importance of intuitive interfaces and functionality in the propagation of widespread user adoption. Since Aurora is thoroughly compatible with Ethereum, application developers do not have to rewrite any code to start deploying their dApps on Aurora. In some instances, simply changing their RPC endpoint will allow for a smooth onboarding. The Aurora application itself and its bridging feature are designed with simple, user-friendly interfaces. Such benefits set Aurora apart from other EVMs, and it is poised to fully unleash cross-chain activity for the long term. With already half a billion dollars in total value locked and over 110 ecosystem projects being built, the Aurora platform is as vibrant as ever. In the midst of this gathering momentum, Aurora has launched a new initiative that will further connect and advance its flourishing ecosystem.
The Arrival of Aurora+
On May 17, 2022, Aurora announced the launch of Aurora+. This is a comprehensive new membership platform that will bring highly coveted new features such as staking and free transactions to Aurora. The initiative aims to harmonize the innovative possibilities of Web 3.0 with the ease and convenience of Web 2.0. Upon initial release, Aurora+ will offer users three exclusive benefits – 50 free transactions per month, AURORA token staking, and AURORA airdrops. 
Every registrant starts out with a free Basic account and is able to immediately start saving on fees for their first 50 monthly transactions. Such a perk will likely incentivize greater ecosystem activity as participants no longer need to worry about incurring costs on transactions. Aurora+ also introduces the first auto-compounding stake pool for AURORA tokens. Users are given a steady stream of AURORA returns for staking and supporting the project. Moreover, the Aurora+ staking mechanism is unique in that not only are stakers rewarded in AURORA, but they will also earn native tokens from other projects in the Aurora ecosystem. These may include established protocols like NEAR itself or innovative new platforms like TriSolaris, Bastion, and Aurigami. During the first week of Aurora+'s official launch, starting on May 17, all those who create an account will be granted an AURORA token airdrop to kick off their staking endeavors. Furthermore, a special NFT collection has been prepared to celebrate the launch of Aurora+. The acclaimed team behind the popular Mr. Brown NFTs has created 111 exclusive "Aurobot" NFTs to be given away via random draw to Aurora+ members throughout the first few weeks of launch. Besides the stylish and unique NFT itself, lucky winners will also receive a 10x boost on their number of free monthly transactions. 
Aurora+ delivers multiple in-demand features upon release, and it will continue to add more as the platform develops. Alexis, marketing coordinator at Aurora Labs, describes Aurora+ as "the gateway for all utilities on Aurora, both in the present and into the future." Among the planned upcoming benefits are paid premium memberships, governance participation, private transactions, and single-point KYC. The premium plans provide users with the opportunity to pay to receive more than 50 free monthly transactions, which is especially valuable to traders. Interested users will be able to select the exact additional services they desire and customize their arrangements like a mobile phone plan. By staking AURORA on Aurora+, members will eventually enjoy governance privileges over the project through participation in the AuroraDAO. Aurora+ is building private transaction capabilities to protect users from front-running bots, thereby offering a solution to the MEV losses frequently observed on Ethereum. Additionally, future iterations of Aurora+ will feature an optional KYC that records results directly onto the blockchain, so it only has to be completed once and then be made available to all dApps in the Aurora ecosystem. With various immediate incentives and a well-designed roadmap for upcoming development, Aurora+ is set to ignite tremendous activity on Aurora. Visit Aurora.Plus to participate in its recent launch and potentially win AURORA airdrops or even an exclusive Aurobot NFT.
Aurora's Promising Outlook
In an increasingly multi-chain environment, Aurora is positioned to become an industry leader in enabling cross-chain interoperability. It has built a robust EVM that bestows developers with advantages of both Ethereum and NEAR. Aurora's impressive throughput and one-of-a-kind trustless bridging have led to an expanding roster of native dApps. Beyond its technical prowess, Aurora will set itself apart over the long run due to a consistent focus on superior UI. The team calculates every move with the end-user in mind, which is exemplified in the launch of Aurora+. The new platform immediately unlocks staking returns and promotes free transactions, so newcomers can dive into the ecosystem risk-free. Complicated and confusing registrations have long been a deterrent to widespread adoption, and Aurora+ aims to combat it through innovation. Future plans include a single-point KYC feature that will substantially simplify the onboarding process across all applications on Aurora. New users can easily embark on their journey into this burgeoning project by participating in the Aurora+ launch.
Disclosure: Mentha Partners may hold an economic interest or serve in an advisory role to the project. This article does not constitute financial, investment or legal advice but is for informational purposes only.