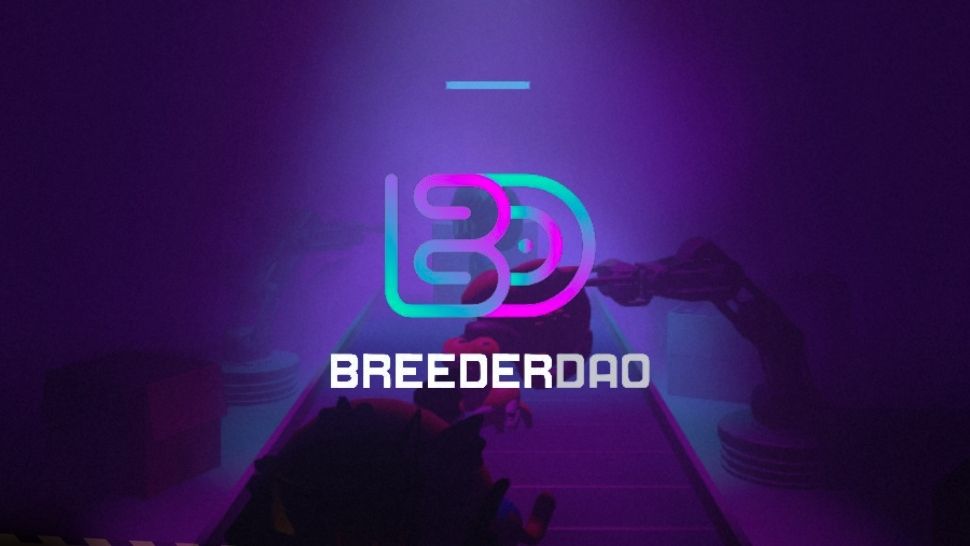 Breeder Dao
BreederDAO: The Missing Piece to GameFi
The blockchain gaming industry has experienced a seismic boom within the past twelve months. Play-to-earn platforms nearly doubled in number, GameFi overtook DeFi as the hottest segment within crypto, and preeminent corporations like Meta and Ubisoft declared their patronage of the metaverse. Amidst this blooming landscape, BreederDAO enters as an ambitious protocol with a unique approach to further develop the play-to-earn ecosystem. This project aims to be the predominant digital asset production outlet for Web 3.0. By algorithmically optimizing the asset creation process for blockchain games, BreederDAO empowers the entire play-to-earn ecosystem to flourish at scale. Having comprehensively analyzed the economics of blockchain gaming, BreederDAO recognized that play-to-earn guilds were amply supporting demand, but NFT asset supply was not adequate to satisfy such robust demand. 
The platform was founded by three friends with diverse working experience. Renz, the CEO, comes from a consulting background and worked with clients in data science and machine learning. He also gained operational experience serving as an executive for notable Filipino ride-hailing startup Angkas. Leveraging his endeavors in the startup world, Renz cultivated connections who introduced him to the burgeoning arena of web 3.0. As an avid gamer, he immediately perceived immense potential in NFTs and GameFi: "It's really interesting to me that you get to own the asset because that's the biggest pain point for me when playing games. Traditionally, you can spend hundreds of hours and dollars playing a game but once you lose interest and leave, you're left with nothing." This principle shaped Renz's fundamental approach to web 3.0 and his vision in founding BreederDAO. The project's COO, Jeth, is a serial entrepreneur boasting an impressive track record of building multiple cash flow-positive businesses straight out of college. These span various industries, including logistics, construction, and e-commerce. Jeth has been involved with Bitcoin since 2013 and recently founded a blockchain gaming guild with over 500 scholars. BreederDAO's CTO Nico is an ex-pilot with sophisticated coding prowess and acts as the resident smart-contract expert. He has experience building dApps on BSC, EOS, and Ethereum. The entire BreederDAO team comprises Web 3.0 enthusiasts who each bring their own area of expertise to the table. Gillian, Head of Marketing, notes that while the blockchain space appears quite different from traditional industries, "you're still serving people – scholars, managers, guilds, NFT buyers and sellers, so like with any industry, it's still about understanding your audience." 
Since the three co-founders were friends before starting BreederDAO, they enjoy an agile and smooth working dynamic that's allowed the project to generate significant traction within a few months of inception. Despite their early success, the founders constantly reflect on the long-term. They know that it's still only the first inning of GameFi, with the majority of play-to-earn participants only in it for quick returns. Rather than joining the crowd and scrambling for near-term returns, BreederDAO prioritizes lasting value in the form of a sustainable, automated factory for the next iteration of the digital economy. 
Mass Producing NFT Assets at Scale
At its core, BreederDAO's purpose is in its namesake. By breeding or creating popular blockchain game assets such as Axies for Axie Infinity or Pegas for Pegaxy, the project can offer sought-after NFTs to GameFi's surging player base. Since BreederDAO devotes nearly all its resources to fine tune the asset creation process, it can mass-produce these NFTs at scale while optimizing for specific parameters such as profitability, in-game competitiveness, or a desirable attribute. The DAO can reduce NFT asset production time by at least 50%, with an increasing efficiency rate of 10% to 20% month-over-month. In doing so, the platform unclutters an immense bottleneck to the growth of play-to-earn. 
When founding BreederDAO, CEO Renz sought to address an imbalance within GameFi's ecosystem economics: "When Axie Infinity was experiencing tremendous growth…everyone was looking for guilds, scholars, and managers, but nobody was thinking about the supply side of things. Which is why we are here generating assets to supply the guilds so they can focus on what they do best, which is onboarding scholars." He identified that a major pain point facing play-to-earn guilds was the lack of quality assets to loan out. In fact, Axie Infinity assets held by the top 20 guilds combined only account for roughly 2% of the game's total daily average resources. BreederDAO accurately diagnosed the problem. For any economic system to continue expanding, specialization was paramount. Within the play-to-earn guild system, scholar onboarding and training required so much time and energy that the asset supply chain had to be deprioritized. By bridging this gap, BreederDAO promotes the overall health of the GameFi economy. In this respect, Renz believes BreederDAO and guilds represent two sides of the same coin: "Much like how YGG focuses on gameplay, we focus on economic sustainability." 
Currently, the platform achieves cash flow by selling the NFTs it generates to guilds in bulk. In the span of three months, BreederDAO has created over 100,000 digital assets. Its single-minded focus on asset production has yielded competitive advantages in the form of smart-asset creation tools. While individuals need to spend around 5 minutes to generate 1 Axie, BreederDAO can generate hundreds with the click of a button. The same scalable system will be applied to other games such as Pegaxy and Crabada. The platform has built tools that provide real-time updates on asset and component pricing, market profiling, and ecosystem changes by leveraging data analytics and machine learning. The project maintains and continuously updates a knowledge library of active and upcoming blockchain games. BreederDAO keeps a pulse on game metas and knows which assets generate maximum profitability, as well as which item attributes may become higher valued in the future. This allows the project to conveniently time its entry into certain games and optimize resource procurement. Its proprietary Breeding & Crafting Optimization Engine consists of six components – marketplace analytics, live financial analytics, tokenomics, in-game data lake, trait optimization engine, facilitated asset propagation, and an asset pricing model. BreederDAO has evidently developed the sophistication of actual modern-day manufacturers, except it exclusively serves digital economies. 
A Future Centerpiece of Blockchain Gaming
BreederDAO embodies the logical next step for GameFi's evolution. Though not yet a year old, its vision and execution have been so valuable to the broader ecosystem that it has already cultivated over 320 partnerships with play-to-earn games and guilds. Within months, the team has also grown from just the founding core to now 42 members. Renz holds a grand long-term vision: "We want to be the pillar of the play-to-earn industry, really be an icon for the supply side of this business, and be able to set the agenda for different games." His ambition is justified by the project's strong network within the space, which serves as a competitive moat that copycats can't easily replicate. This deep network was built in part by BreederDAO's convenient OTC sales channel. Guilds can simply place bulk orders on made-to-spec blockchain game items, sometimes buying 50 or more at a time and enjoying a significant discount. Individuals are also welcome to make purchases, although retail buyers are currently less likely to take advantage of economies of scale due to lower order volumes. Moving forward, the DAO plans to launch a marketplace to level the playing field and boost liquidity for retail users as well. Said marketplace will enable cross-chain and multi-chain functionality so that GameFi assets can be bought and sold on different chains all in one place without the need for separate wallets and bridges. 
BreederDAO wants to eventually open its asset creation interface to external users, so guilds and individuals can conveniently make their own assets. The mechanism will be as automated and intuitive as possible. Renz explains, "The idea is, once we add the AI component, you only have to specify the traits you want to optimize, and it'll automatically sift through your inventory and from there match certain assets or pair specific Axie to achieve your goal." Machine learning algorithms aid the process by continuously iterating to find the optimal build path given any user's set parameters. BreederDAO also plans to launch its own token – $BREED, to anchor the project's entire ecosystem and generate impressive utility. For one, token holders will be able to access a private channel on the BreederDAO Discord, where they can get statistics on asset liquidity and breeding schemes across various games. In addition, $BREED will serve as a governance token, allowing holders to submit and vote on asset crafting strategies. DAO Members decide on BreederDAO Production Lines to determine which assets should be created using which resources. $BREED incorporates a staking mechanism through the BreederDAO Chutes program. Stakers can enjoy early access to the first batch of assets produced from a new production line for a highly anticipated new game. They may be further incentivized through BreederDAO Spoils, a token buyback scheme in which the DAO purchases $BREED from the open market and distributes it as staking rewards. Finally, possessing certain thresholds amounts of $BREED may open up special deals on rare, unique items. The BreederDAO Machinery initiative will grant token holders the ability to use the DAO's mass production tools. The more $BREED staked, the more assets eligible to be created by a particular user.
From April 26 to April 29, 2022, $BREED token will be launched to the public on the Ethereum network via a Token Launch Auction (TLA) on the decentralized and user-friendly Copper platform. The auction will be transparent and highly accessible, with no gas wars, whitelists, or individual caps. Copper platform's Liquidity Bootstrapping Pool (LBP) mechanism allows the market to determine a fair price for the token. With an initial token price of $1.50, the LBP will start at a 96:4 ratio of BREED:USDC and enable price discovery until the ratio arrives at 50:50. Throughout the launch period, buyers can swap USDC, DAI, ETH, and WETH for $BREED, which will increase the token's price. If trading activity stalls, $BREED price gradually decreases until the 50:50 ratio is reached. The 72-hour auction duration allows $BREED to achieve stable price discovery, so that liquidity providers can worry less about price volatility moving forward. Approximately 45 million $BREED tokens will be distributed to the public through this TLA. 
While exciting, BreederDAO's public token sale is only one step of many in its detailed roadmap to increase functionality and empower decentralization. Renz states, "We want to be the factory, but instead of being a closed factory, we want to give access to everyone. That's the advantage of being on Web 3 – the kind of assets you're producing are all digital so it's easier for you to share this kind of synergy to all types of individuals." Currently, BreederDAO is mostly active in blockchain games, but as an early, specialized builder in the blooming space of Web 3.0, it can easily capture new opportunities and firmly cement itself as "the factory of the metaverse."
Mentha's Outlook
Evidenced by our early involvement with projects such as YGG, Mentha maintains an unwavering belief in the growth of play-to-earn. The success of these projects further fortifies our confidence in BreederDAO. Through astute market analysis and nimble execution, BreederDAO has already carved out a solid niche within this potent segment. The project team is well ingrained within the GameFi community and counts Gabby Dizon, founder of YGG, as a close partner and advisor. A first-mover in GameFi's supply side, BreederDAO has been quick to establish competitive moats by applying machine learning principles to the virtual economy. It has recently announced close partnerships with over 20 unique blockchain games. For several established games such as Axie Infinity and Pegaxy, BreederDAO shares an Assets in Production partnership model to mass-produce in-game assets. For newer, developing games like Crypto Unicorns and MonkeyLeague, the DAO holds Game Investment Partnerships to financially support these emerging platforms in return for early game access.  
As BreederDAO continues to act as the go-to portal for NFT asset production, purchasing, and customization, its influence relative to guilds and games will rise. Over the next several years, the goal is to serve at least 5,000 guilds and over 10 million play-to-earn players. At that point, the platform's decision to invest in certain blockchain games will act as a credibility signal to the entire play-to-earn ecosystem. As Renz puts it, BreederDAO will be able to "set the agenda" for different games. Mentha believes in such an outcome, in which BreederDAO evolves past its specialized role as an asset mill and becomes a true power broker within blockchain gaming.
Disclosure: Mentha Partners may hold an economic interest or serve in an advisory role to the project. This article does not constitute financial, investment or legal advice but is for informational purposes only.